3 Ideas to Celebrate Christmas Season With Your Elderly Loved Ones
One of the many things our elderly loved ones look forward to is to spend quality time with family. There's no better time than this holiday season to do just that. Make time to create lasting memories with your elderly loved ones at the end of the year, with some multi-generational activities below.

1. Coming Together For a Feast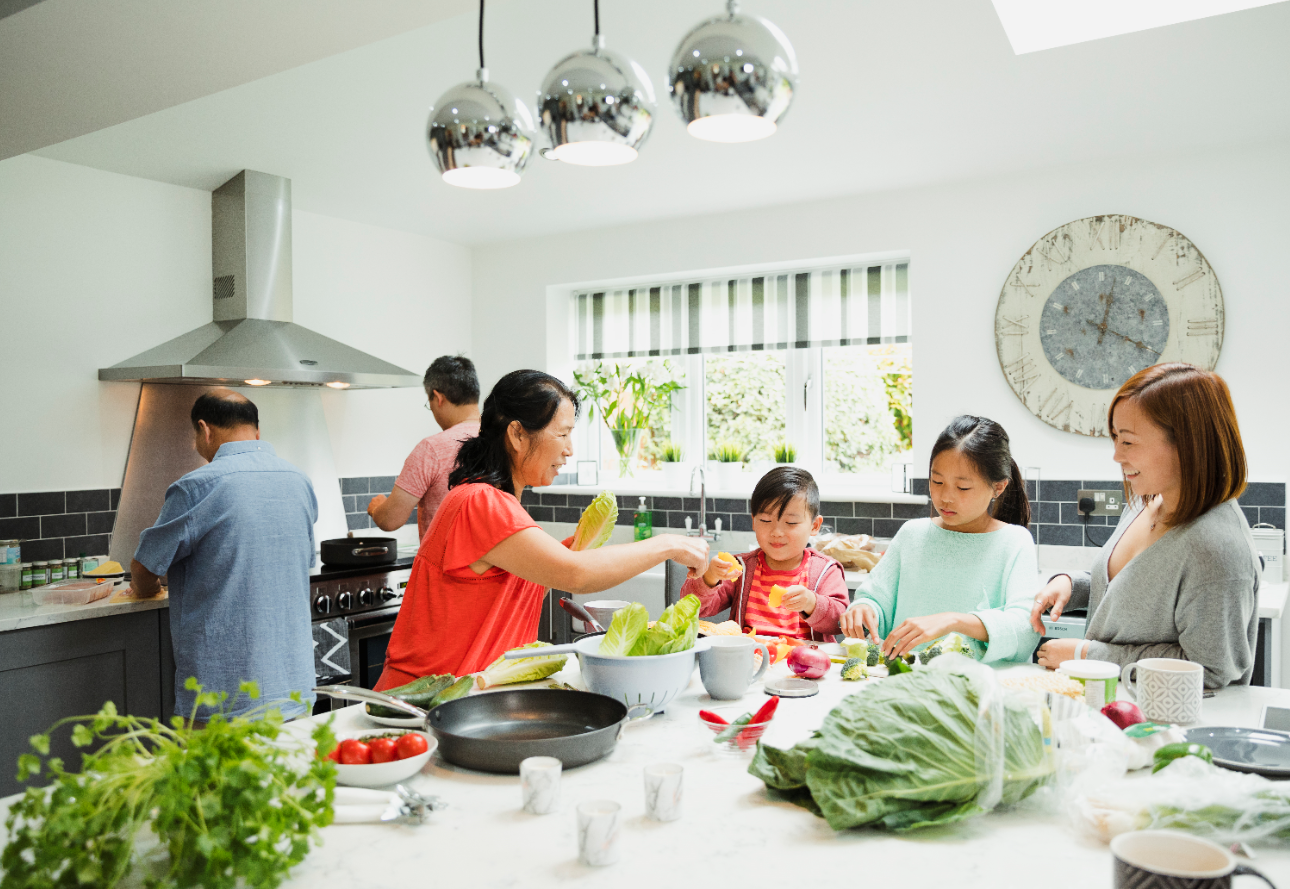 Eating is Singapore's national past-time, and the Yuletide season is a good reason to have a feast and bond with your family at the same time. There are two obvious options - eating out or having a home-cooked meal.
If you prefer to eat out, here are our recommendations of wheelchair-friendly restaurants. From local cuisine to international fare, cosy cafes to spacious restaurants, there are a variety of options to suit your family.
Dining in is a good way to make sure the food prepared is suitable for your loved ones, if they have dietary restrictions. You can make the food preparation process part of the fun, by inviting your elderly loved ones to join you in the kitchen to cook up a storm. This way, you can spend a memorable time together, while engaging them physically and mentally as well.
Pick out a few recipes together before getting started in the kitchen. To serve up a nourishing and tasty meal, check out the Live Well, Age Well Recipe Book . There are 50 recipes in this book, with analysis on the nutritional value of each dish in the book. If your elderly loved ones are mobile and active, get them involved in chores such as cutting and dicing of ingredients. For those who are frail, consider less strenuous chores like shredding chicken or removing the roots of bean sprouts.
When the food is served, remember to share with the rest of the family how the senior is involved in preparing the meal to show your appreciation. Reminisce about the past with them during the meal, and remember to take a family photo for lasting memories!
2. Go Christmas Lights-Watching at Orchard Road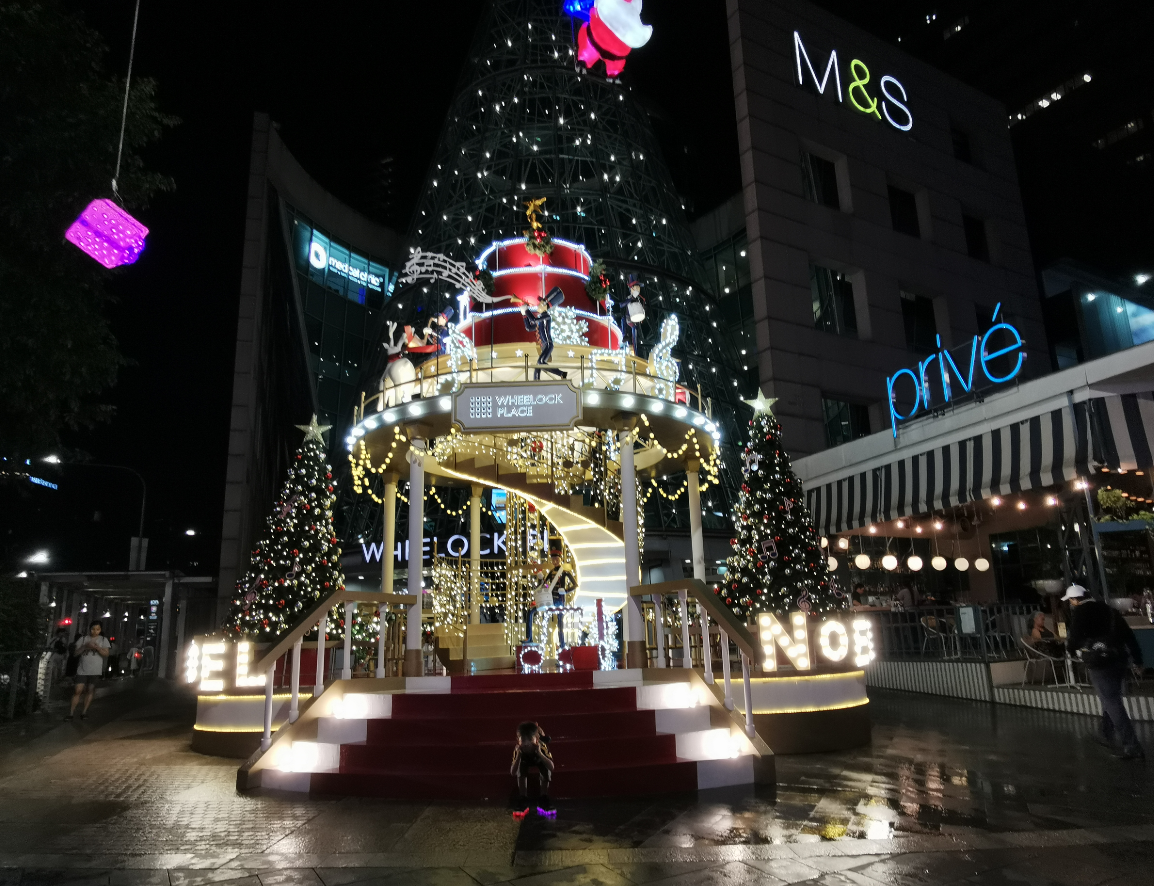 Remember how your parents or grandparents took you to Orchard Road to admire the Christmas lights when you were young? Now, you can continue the tradition by taking them to do the same, along with your little ones. The light-up in Orchard Road is a 35-year tradition, and it has become customary for some families to make a trip down the illuminated street every Christmas. This walk is also an excellent opportunity for them to remember Orchard Road of the past. Take short breaks at different malls to take pictures. This activity can let them exercise physically and engage them mentally. As this walk is done at night, your elderly loved one may need some guidance if they cannot see well in the dark. Do look out for obstacles on the ground so they can get around with peace of mind.
3. Exchange Gifts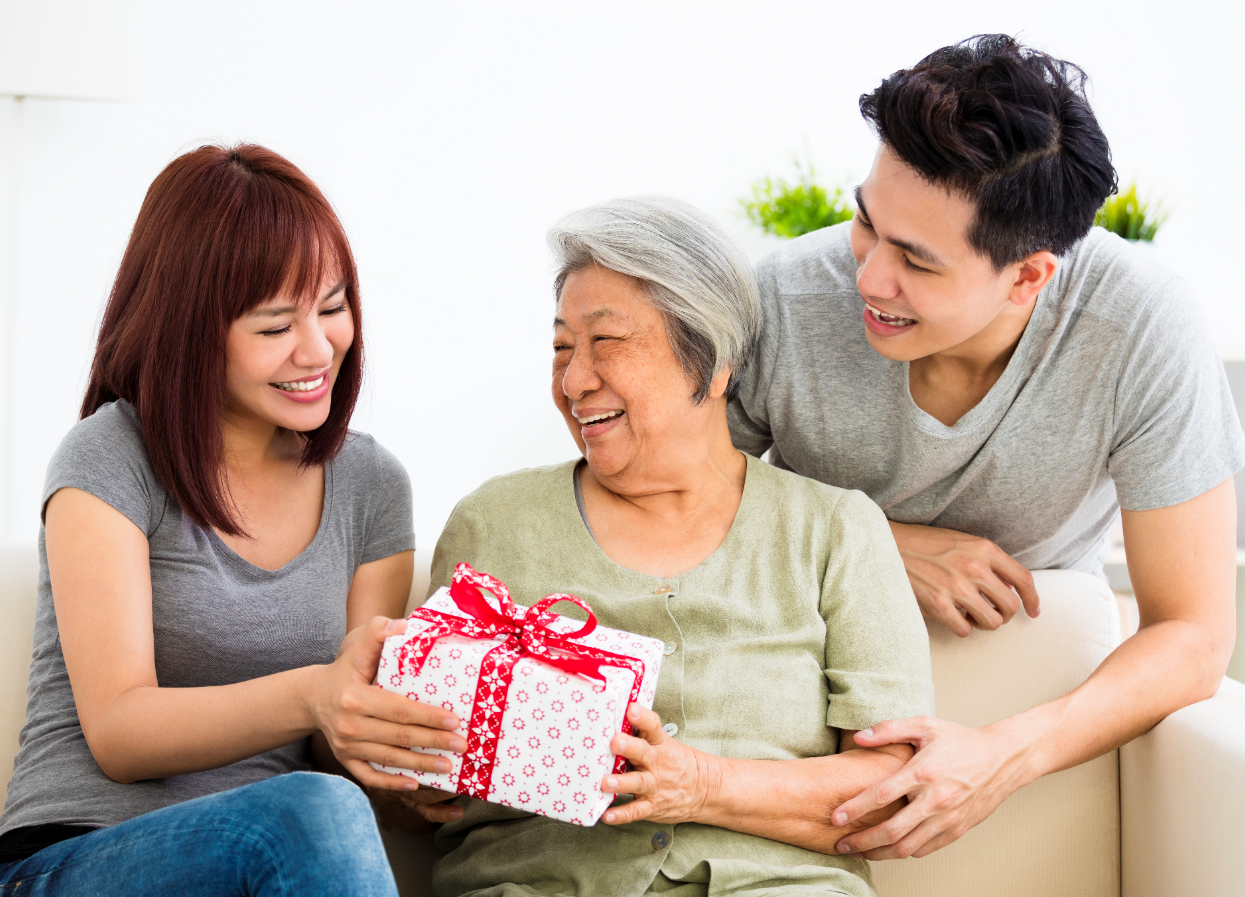 Tis the season of giving, and you can find meaningful gifts that are off-the-shelf or made with love. Here are some fun gift ideas for your elderly loved ones.
Scrapbook of memories: Scrapbooks are a great way to share family pictures in a playful, creative and memorable way.
Mixed Tape: Compile a list of old songs for your elderly loved ones. Songs are known to improve moods, memory and mental alertness. Listening to songs they love may not only lift their spirits, but also bring back fond memories.
Tasty Treat: Does your senior loved one have a favourite baked snack? Spend some time in the kitchen to bake something they like. You can tweak the ingredients to make it healthy.
Greeting Card: Go old-school and make a greeting card using family photos, and injected with a meaningful, personal message that your senior loved one will treasure.
Mind-engaging devices: Keeping mentally engaged is important in ageing well. To keep your loved ones engaged and connected, you can consider getting them smartphones or tablets, pre-installed with useful apps, if they don't have one.
Here is wishing you and your loved ones a wonderful get-together this December. Happy Holidays!