The Central Business District (CBD) isn't just all about greyscale office buildings or slick nightlife options. As long as you know where to go, the variety of activities and places available will remind you why Singapore's vibrancy is unmatched. Read on to find out what you can do in Singapore's central district!

Take A Trip Down Singapore River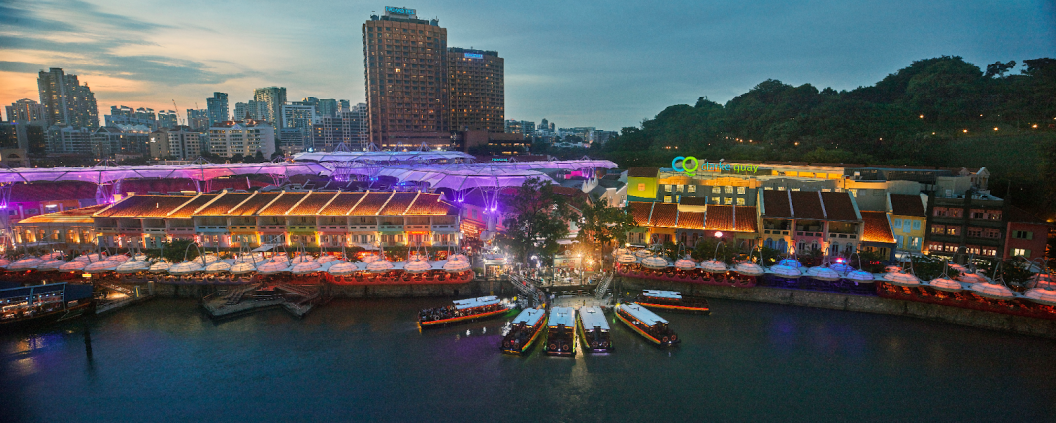 Sail down the Singapore River on a bumboat and appreciate the picturesque sights that line the bustling riverfront. 
The Singapore River Experience affords you a picturesque view of Clarke Quay, Boat Quay and Marina Bay over the course of 40 minutes. Enjoy a break from the hustle and bustle of Singapore life as you coast down the river. You can even compete with your loved ones over who can spot prominent landmarks first, such as the Raffles Landing Site, the Merlion, Esplanade and Marina Bay Sands! 
The service, operated by Singapore River Cruise, departs from Clarke Quay Jetty everyday. Operating hours are as follows: 
Mondays to Thursdays: 1pm to 10pm 
Fridays to Sundays: 10am to 10pm
Public Holidays excluding Chinese New Year: 10am to 10pm 
Tickets cost $28 per adult and $18 per child, and can be purchased directly from the Clarke Quay Jetty River Cruise ticket counter. 
Top Tip: Catch the best views by going on the evening rides after 8pm when the cityscape is all lit up in colourful lights. If you're lucky, you might be able to catch the daily light show at Marina Bay Sands at 8pm and 9.30pm!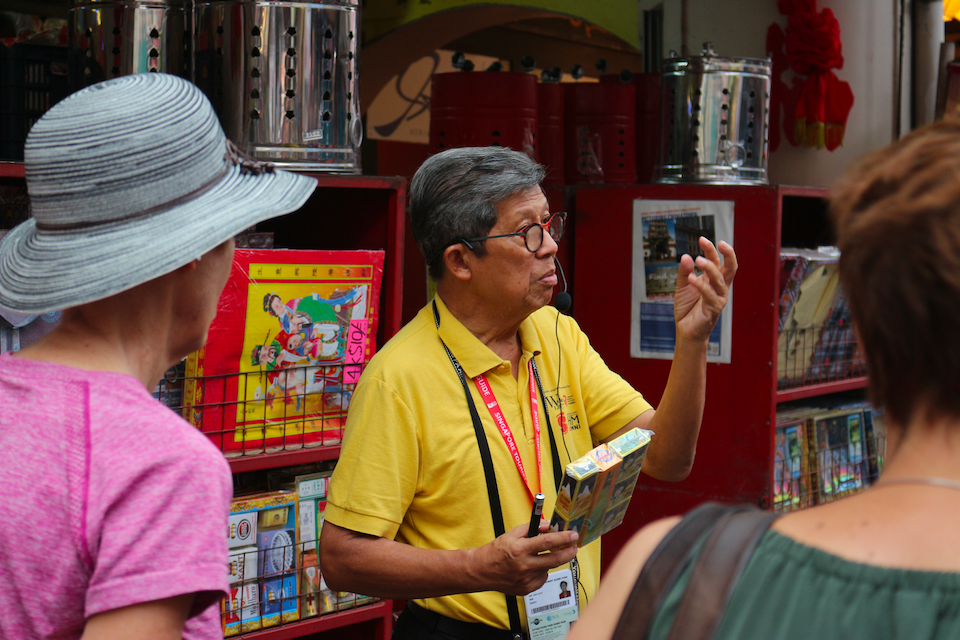 While there are multiple self-guided tours that you can do, why not play tourist for a day and join a tour group? 
Walking heritage tours such as the Singapore Signature Guided Tour brings you to prominent areas such as Chinatown, Little India and the Botanic Gardens. But if you're looking for something that doesn't require as much walking, hop on a DUCKtour and marvel at Singapore's landmarks while refurbished amphibious vehicles from the Vietnam War take you through land and water! 
Top Tip: For a unique experience, why not try a Vintage Vespa Sidecars Tour? For between one and three hours, you get to be the envy of others as you travel around historical sites in a Vespa sidecar, all while learning more about Singapore's history, and discovering hidden gems along the way.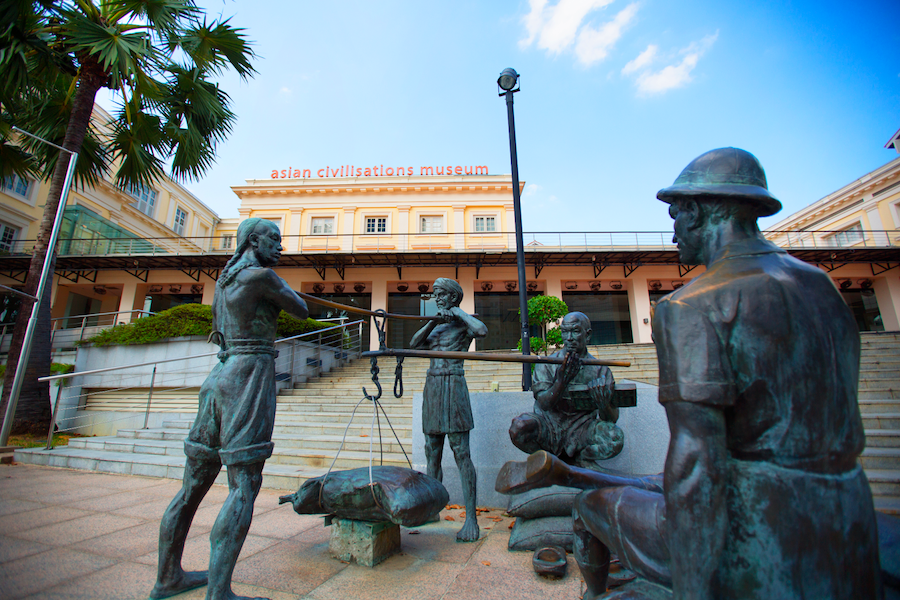 Despite being surrounded by modern buildings, the CBD is actually full of interesting sculptures that illustrate olden Singaporean times amongst other creations.
For instance, see how long it takes for you and your loved ones to find the endearing Fat Bird sculpted by renowned Colombian artist Fernando Botero. 
Depending on which direction you head afterwards, you will also come across other sculptures depicting the People Of The River, a series with heavy cultural and historical significance to Singapore. They symbolise the life of the early settlers in our country. 
Top Tip: All of these sculptures have different names. Compete with your kakis to see who can name all of them, and the loser will have to treat everyone at a cafe! No idea which cafe to head to? The next point has you covered. 

Visit Cafes Purr-fect For You
Cat cafes have been growing in popularity ever since they were introduced, so why not drop by one of them to see what the hype is all about? 
Conveniently located on Bugis Street, The Cat Cafe is home to over 10 cats. A two-hour session costs $18, and includes a complimentary drink. 
If you're looking for a shorter session, Catopia Cafe on Dunlop Street offers one-hour sessions at $13 pax, with the tradeoff being that it is slightly farther from the nearby MRT stations as compared to The Cat Cafe. 
Top Tip: If you're more of a dog lover, then the newly opened What the Pug should be on your list. Play with pudgy little pugs and get a free Polaroid print at the end as a keepsake of your time together. A ticket for a 45-minute session starts at $20, which covers a free canned drink and your Polaroid picture. 

Swing By Singapore's Best-Known Museums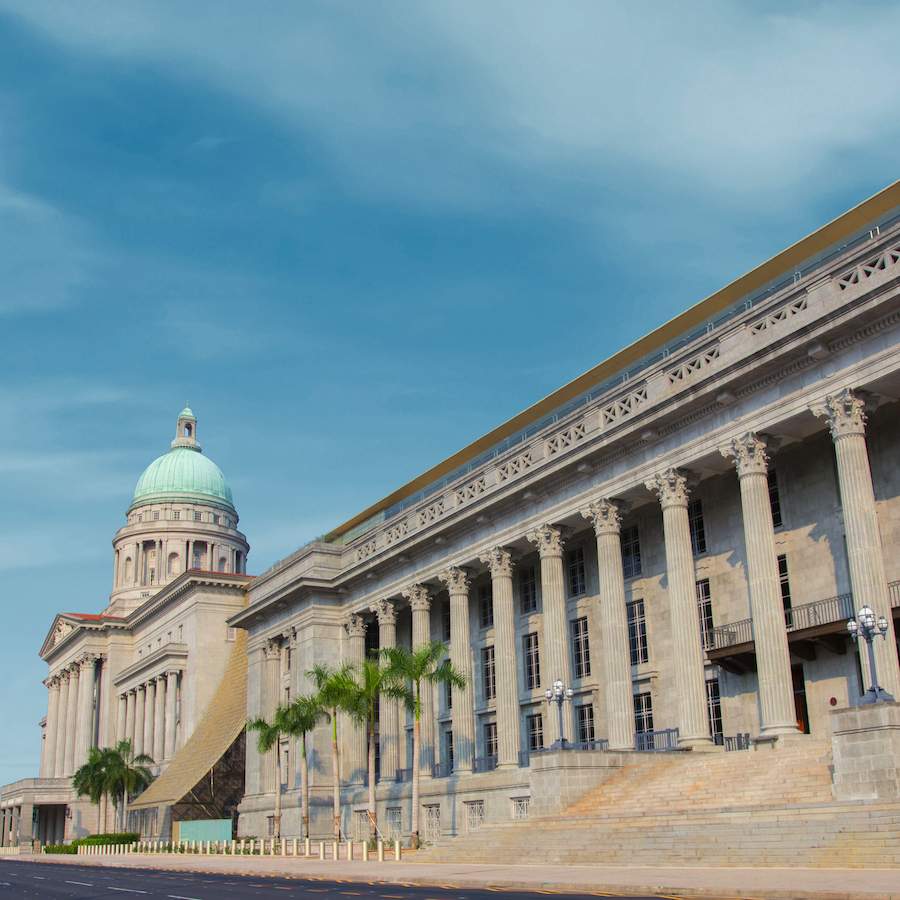 Among the many museums in Singapore, why not visit the oldest museum, the National Museum of Singapore, with your loved ones? Compare your experiences growing up in Singapore, and reminisce on how far we've come as a country. 


If you're looking for something more creative and expressive, the National Gallery Singapore is dedicated to showcasing the local arts and culture scene, with exhibitions on rotation that will always bring something new for everyone to enjoy. 
​Top Tip: If you're looking for something more stimulating for your younger loved ones, Children's Museum Singapore, formerly known as Singapore Philatelic Museum, is the first local museum that is dedicated to children. Its bright, cheery interior promises to hold their attention throughout the journey, and why not let your senior loved ones tell the younger ones about their experience growing up while visiting the 'A Voyage Back In Time' exhibit together? 

Spend a Day At Fort Canning Park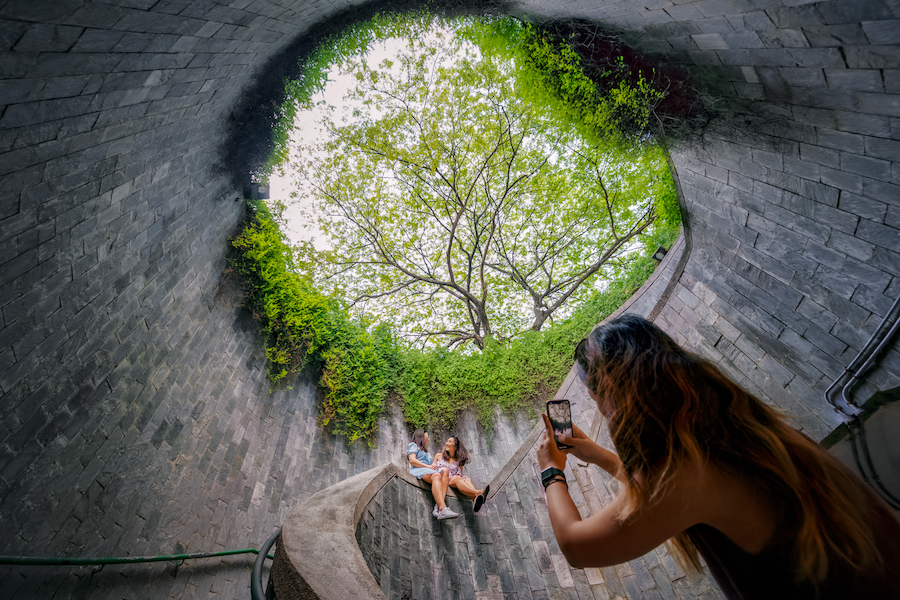 The park, known for its ancient artefacts, large green spaces and greenery, will always have something for you to enjoy. 
Catch a glimpse of Singapore's past at the Battle Box and the Fort Gate, or otherwise indulge in events like Shakespeare In The Park and other live performances guaranteed to catch your attention. There's nothing better than spending a fulfilling day with your loved ones at one of the country's beloved parks. 
Top Tip: Beyond Fort Canning Park's lush greenery and abundant history, there is another reason why the place is so popular — a quaint spiral staircase. It has been the backdrop for many who want to take home a memory with them, so why not do the same? Bring your closest friends and family over to the park to enjoy a fun day, and snap a few shots of yourselves together to remember the moment!