Are you looking to do something different to express your love for the people around you? Why not show off your culinary skills this Valentine's Day? After all, everyone loves a good meal. 
If you want to impress your loved ones, try whipping up these rose dumplings! Senior-friendly, healthy and perfect for the occasion, you're sure to wow everyone with how lovely these dumplings are. 
P.S. Up your game by making a bouquet with your rose dumplings, and watch as a smile blossoms across your loved one's face when they receive this heartfelt gift from you.  
Let's get to cooking! 
200g pork or chicken, minced
120g cabbage, chopped
1 tablespoon reduced salt soy sauce
1 tablespoon sesame oil
2 tablespoons Shaoxing wine (optional)
Salt and white pepper, to taste
40 dumpling wrappers
Red food colouring, for colour (optional)
 
Place the minced pork or chicken into a bowl and add cabbage, soy sauce, sesame oil, Shaoxing wine, salt and pepper.
Mix the ingredients together for five to eight minutes, until it turns into a paste.
 
Lay out four pieces of dumpling wrappers in a straight line, overlapping each other.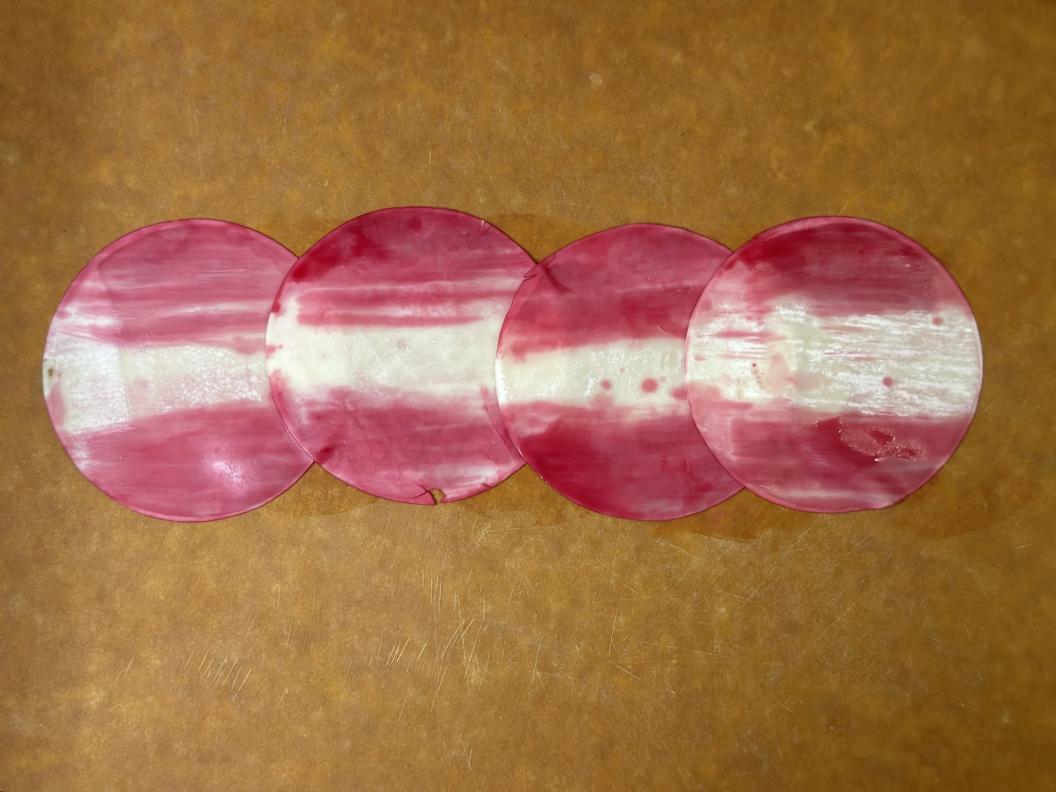 Brush the sides of the wrappers with red food colouring, ensuring that the top and bottom of the wrappers are dyed red.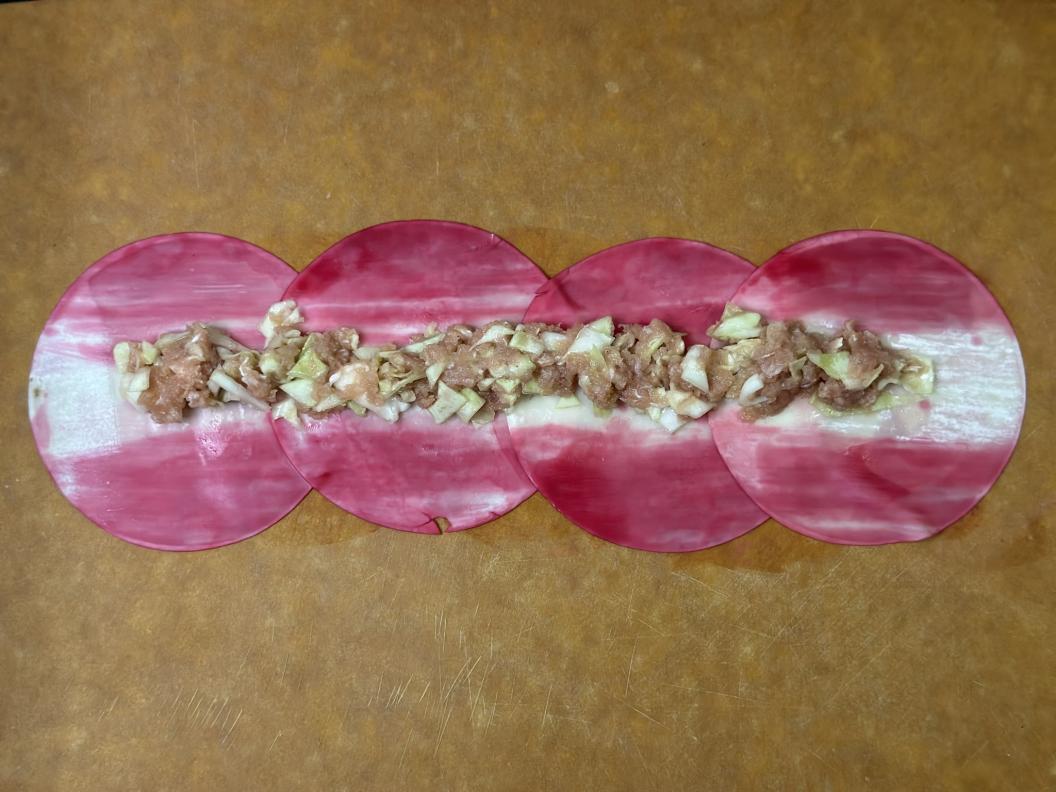 Place the dumpling filling in the middle of the wrappers.
 
Fold them upwards and seal the edges with a little water.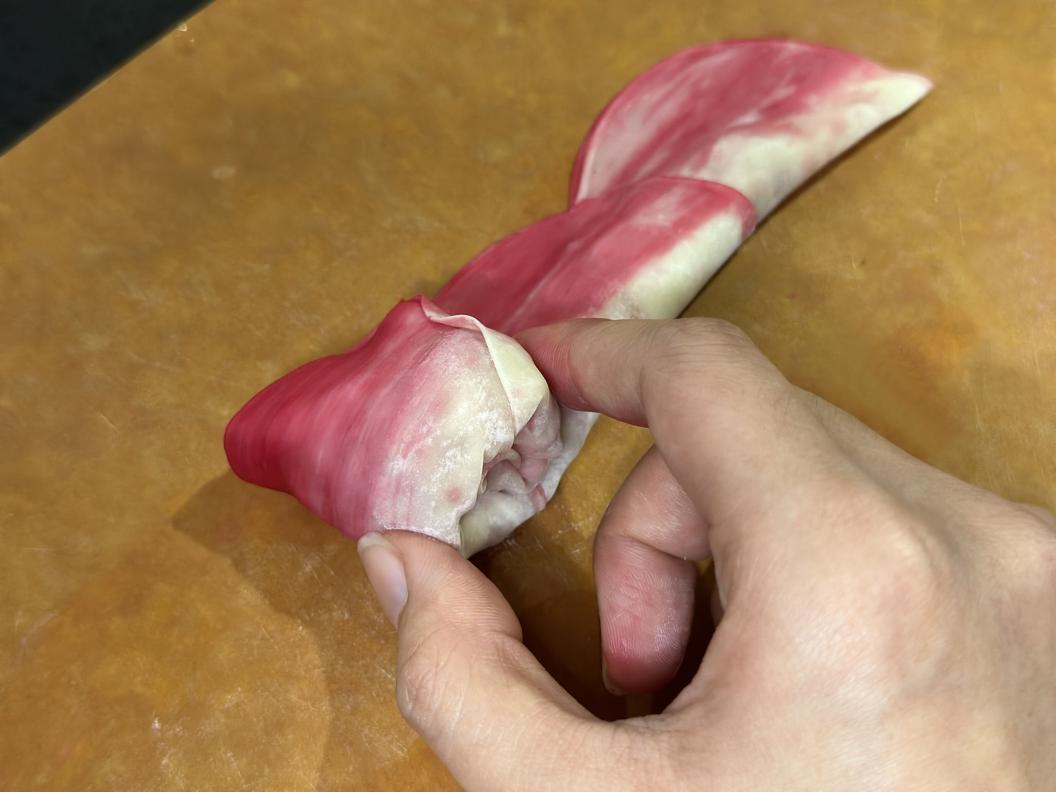 Starting from one side, gently roll the dumpling to form a rose.
 
Steam the rose dumplings until cooked through, around 10 minutes.