(This story is from our archives of NextStep Magazine. The Magazine has since been renamed to AIC With You)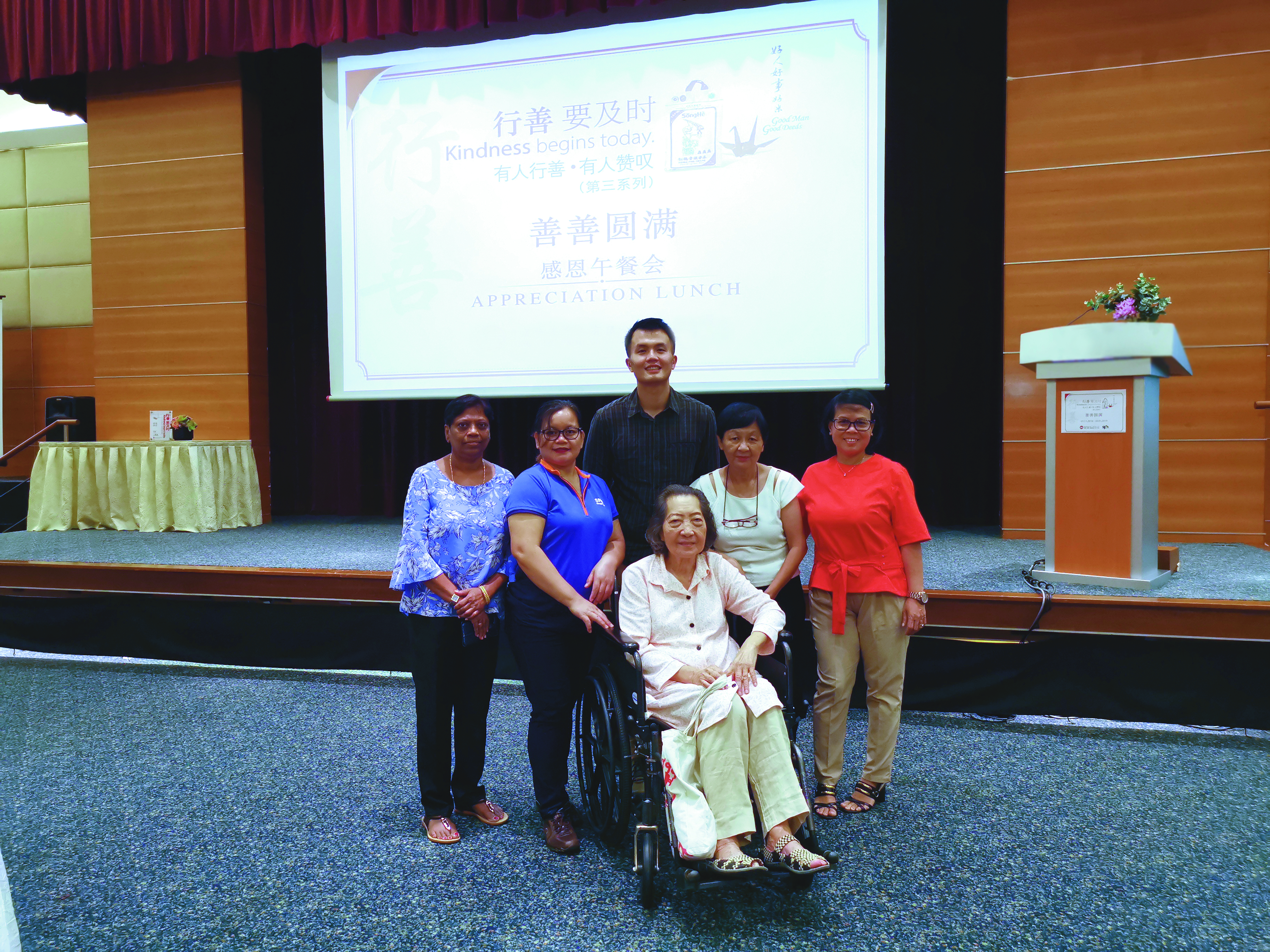 A Greater Purpose
 
I came from a humble background and required financial support for my studies. While it was beyond my means to contribute financially to help others, I realised that I can contribute my time instead. I started my volunteerism journey when I was in secondary school.

Spreading Joy on Three Wheels

In June 2018, I started volunteering with Cycling Without Age (CWA) Singapore. I wanted to help seniors with mobility challenges, as they are not able to go out as often as they like. I would bring them out on a trishaw ride, and during the ride, I would introduce the places we pass by and they, in turn, would share their memories with me.
It brings me joy to see the smiles on their faces as they enjoy the view and take photos. I also encourage them to go out often so they can continue to lead an active and healthy life.

Forging a Close Bond

Through the programme, I visit the seniors at Sree Narayana Mission Nursing Home every Sunday. The moment I arrive, they would approach me and I am now friends with some of them. In particular, I have grown closer to 90-year-old Mdm Wong Siew Sing. She often chats with me about her life and family. I enjoy our conversations, as it feels as though I am chatting with my own grandmother.
During our rides, I bring Mdm Wong to a nearby park as she loves the outdoors and enjoys looking at people fish. During one of our conversations, she told me that she loves to eat laksa, so my friends and I chipped in to get 10 bowls of laksa as a surprise. Mdm Wong and the other residents were delighted.
For me, being able to build such meaningful relationships by giving a bit of my time creates a ripple of kindness and motivates me to continue volunteering. I hope my experience will encourage others to volunteer their time as well.

Empowering Seniors through Free Rides
 
Originally an initiative from Denmark, Cycling Without Age (CWA) Singapore was founded in 2015. In 2018, CWA and Temasek Foundation Cares (TFC) piloted the TFC - Moving Generations programme to promote intergenerational bonding between youth and seniors through trishaw rides.
To date, it has run in five senior activity centres and three nursing homes. Through the programme, CWA Singapore hopes to have its pool of 400 volunteers give trishaw rides for over 2,000 seniors. It is also a way for nursing homes to deliver better care and quality of life for their residents.
To find out more, contact CWA Singapore at [email protected].