Navigating the Digital World as a Senior
It's Never Too Late to Learn
Ten years ago, Ms Noorjahan Kamaruddin, 59, was a complete tech newbie. She had just made the jump from a Nokia to her first touchscreen smartphone, but she could not answer calls, no matter how many times she tapped at the screen.
"I got hold of my niece, and I asked, how do I answer it?" Ms Noorjahan recalls. "She told me, 'Aunty, you need to slide (the button on the screen).'"
The memory makes Ms Noorjahan laugh, as it represents a lot of trial and error she went through over the years to figure out technology – overcoming the "fear of the unknown", as she calls it.
But all that experimentation was worth it. Today, not only is she adept at using her Samsung smartphone and Facebook, but she has successfully found a way to take her passion for baking to greater heights. Ms Noorjahan is the proud creator of a digital recipe book that shares the secret to making her signature banana cake. Her journey to creating the book was even featured in an MCI YouTube video.
Ms Noorjahan is among a growing number of older Singaporeans who are actively learning how to make full use of smart technology to enjoy the conveniences they offer. As Singapore gears up to become a Smart Nation, more services and goods are now readily available with technology, such as cashless payments at hawker centres and smartphone apps to do anything under the sun. This has also enabled seniors to explore their interests and hobbies in new and exciting ways, with their loved ones.
Ms Noorjahan is keen to help more seniors discover the joys of technology. Through her volunteerism with RSVP Singapore, she was roped in to be part of their Cyberguide programme, which helps seniors pick up IT skills and transition into the digital age. The training courses taught her about digital photography using her mobile phone, and book authoring, which gave her the know-how to create and share a digital photo book. She is now imparting her knowledge in book authoring to other seniors, as one of IMDA's trainers of its Silver Digital Creators courses.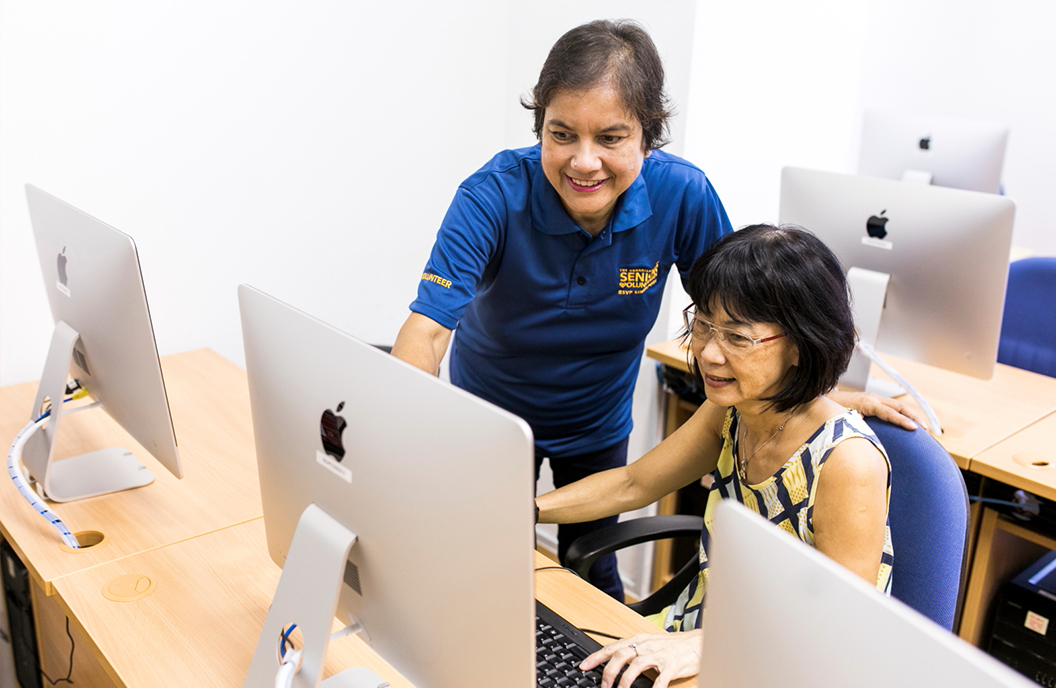 She understands all too well the fear some seniors may have about the digital world, having come from the same place before. She hopes that her story can inspire more seniors to step out of their comfort zone. "We all fear what we don't know. It was the same for me. And we don't like to look at a manual for something we don't know. It is easier to learn from someone."
 
Capturing Memories of Loved Ones
For fellow senior volunteer Mr Ling Lik Kwok, 64, the biggest gain from learning the digital courses may well be the ability to capture and share precious memories.
The grandfather retired two years ago and spends his weekdays volunteering with RSVP Singapore's "Enriching Lives of Seniors Programmes" at senior activity centres, and "Senior Guiding Programme" at Kwong Wai Shiu Hospital, and more. But weekends are always spent with his beloved grandson, who is two years old.
Ironically, while Mr Ling avoided using the computers when he was at work, now that he has retired, he has discovered a passion for video projects. He started a photo and video project on his grandson and he hopes to share it with him after he grows up. Mr Ling feels these are fun things that anyone can do to connect with others and build rapport with the younger generation. Not surprisingly, Mr Ling is now a trainer for the movie maker course!
"I always tell my friends once they learn how to use their phones to take photos and videos, they can take for their children, grandchildren and during family gatherings. During festive periods like Chinese New Year, they can also do what I did, take some videos, and make them into a video clip to send to friends," he said.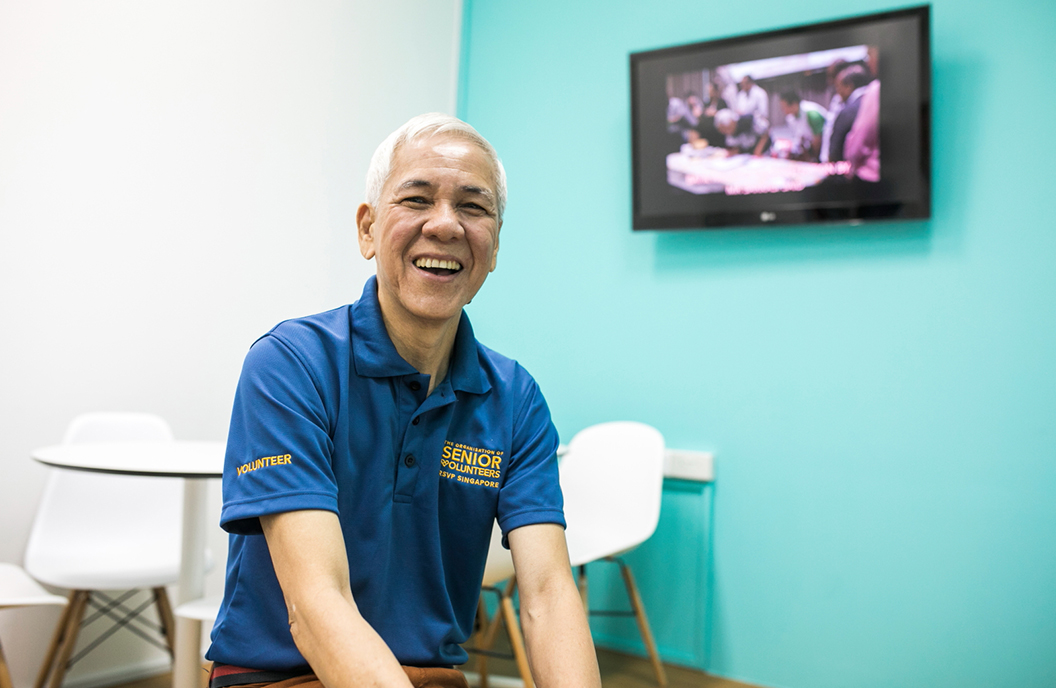 On the more practical side, Mr Ling says more seniors can really benefit from knowing more about technology, and how convenient it is.
"Nowadays, more hawker centres are offering QR codes. In future, they don't need to use cash. They can just use their handphone, tap or scan the QR Code to pay, or use ibanking instead of signing cheques," he says. "So I think this is crucial. Seniors need to learn, or they will be left out."
 
Just Learn and Do It Yourself
For those who are still on the fence, it is never too late to start learning. Not only will seniors learn something new, they can stay independent by taking care of tech problems themselves.
At the age of 73, Mr Arumugam Govinden took up a "Computer Maintenance - Basic Diagnostic & Repair" course by ITE, one of the partners under National Silver Academy . He says, "Depending on someone to come and fix (the computer) for you will take some time. I would just learn and do it myself. That's what people say—learn something new, keep young."