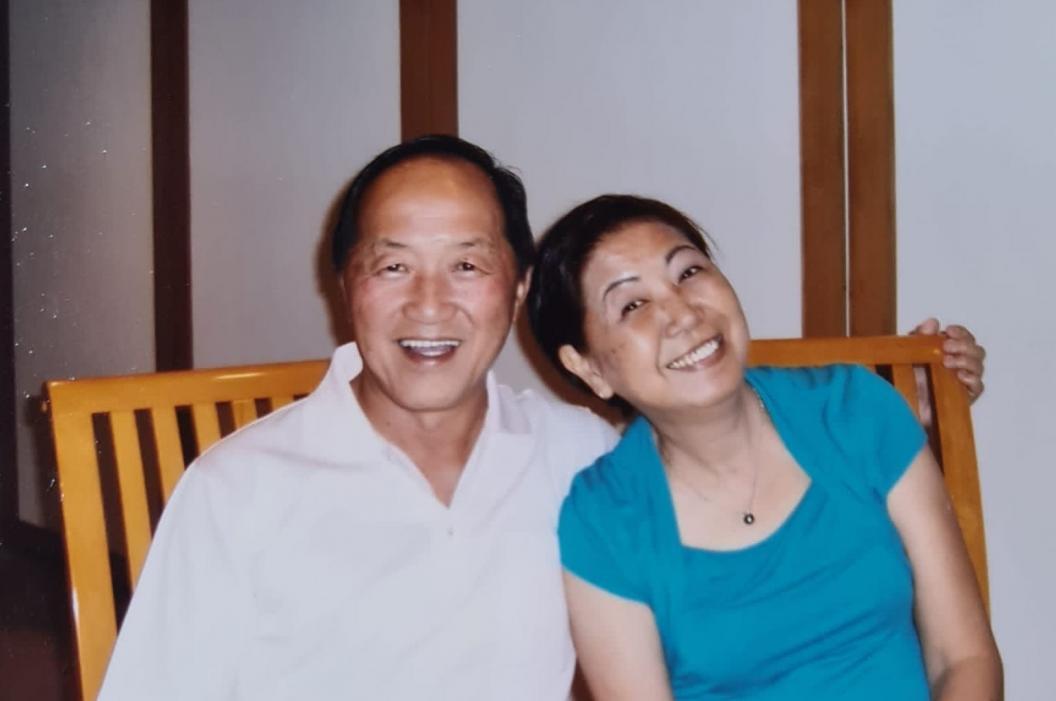 For Mr Tan Chee Hwa, 79, and Mdm Yong Mok Lan, 76, marriage is about give and take and being open to talk about their feelings. This was the key that kept them going in their marriage that spans more than half a century, even when it got tough. 
The couple met each other in 1966 when Mr Tan was a police officer. Mdm Yong, then, was helping her aunt clean her house regularly at the same apartment building Mr Tan rented a room at. 
"He kept hovering near me, trying to get a glimpse of me all the time. One day, he followed me on his motorcycle as I left the building and asked me out," Mdm Yong chuckled.
They went to the movies for their first date at the old Lido theatre. Two years later, they got married and started a family. Now, the couple has a son and two grandchildren.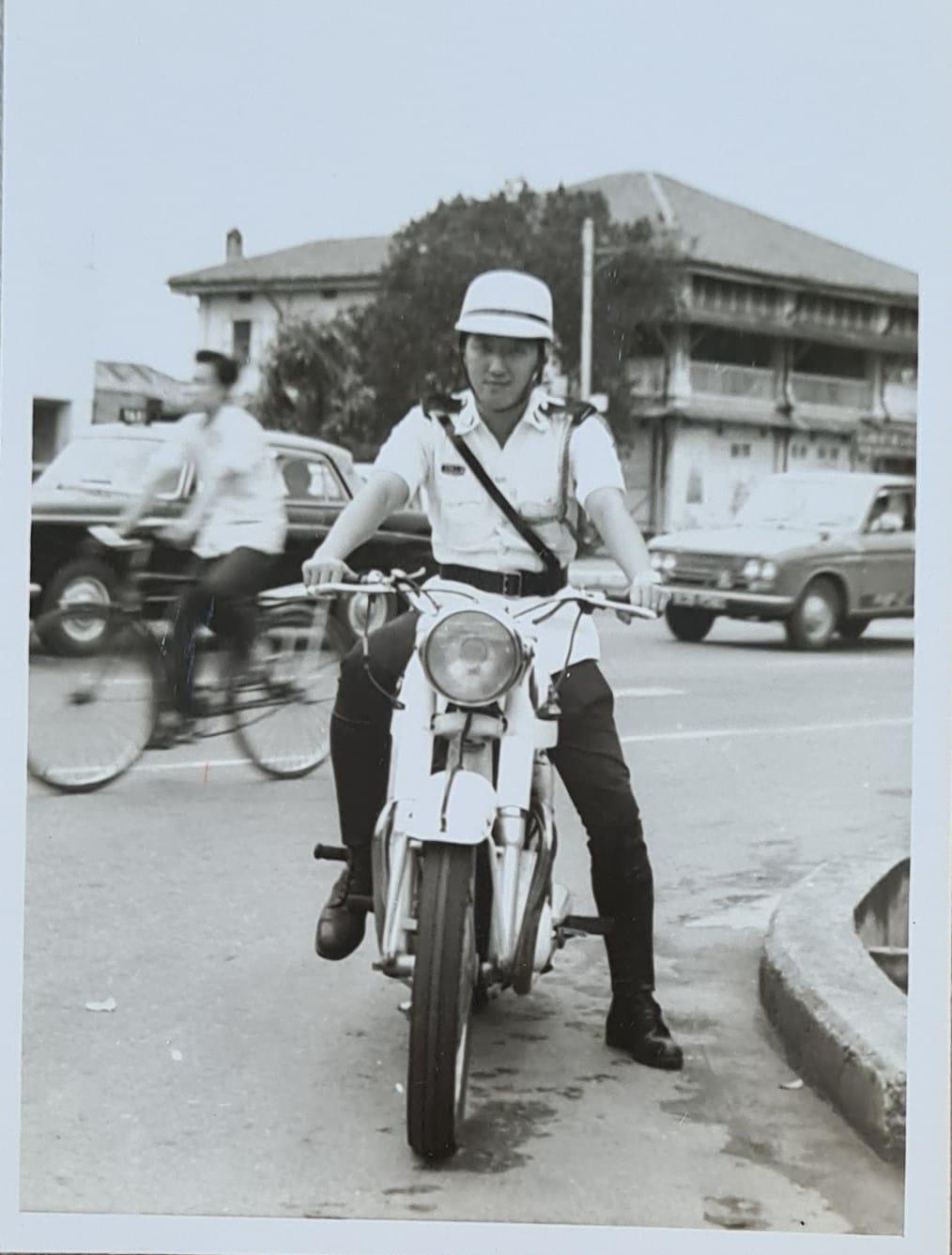 In good times and bad
In 2011, Mr Tan was working as a ship boarding officer when he fell overboard by accident, causing him to have mobility issues. He spent over two months in the hospital for rehabilitation, and Mdm Yong travelled back and forth home every day. 
"He was in low spirits because of his condition and didn't like the food at the hospital. So every day for his three meals, I cooked and brought it over for him," Mdm Yong recalled. 
After his hospital discharge, Mr Tan used a walking stick to move about. In 2019, he had a fall and fractured his right hip. He was hospitalised again, this time for a month. 
"It was definitely tough. But I am his wife and this is what I should do – in sickness and in health, in good times or bad," Mdm Yong said, staying true to her marriage vows.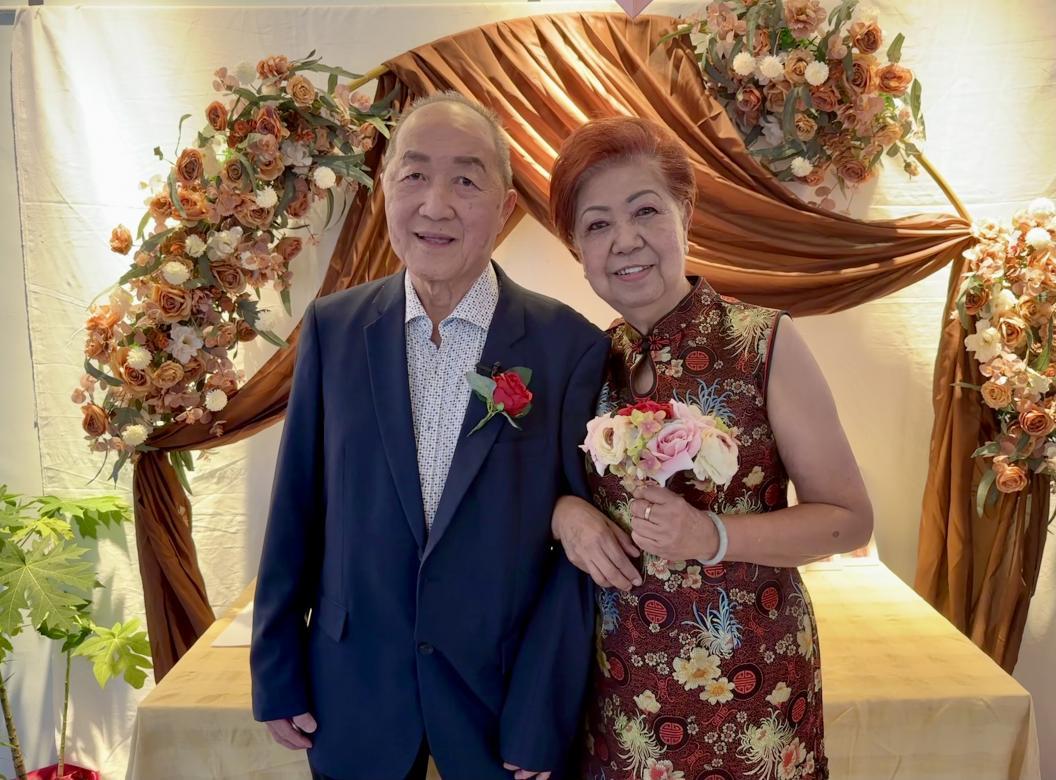 To love and to cherish 
Celebrating their 55th anniversary this March, Mr Tan and Mdm Yong decided to mark the significant milestone early by renewing their wedding vows on Valentine's Day, together with eight other couples at SASCO @ Compassvale Active Ageing Centre (AAC). 
"I take her out to celebrate over a meal every year without fail. When we heard about this Valentine's Day event, we thought that it was something meaningful to do instead of just going out for a meal," shared Mr Tan.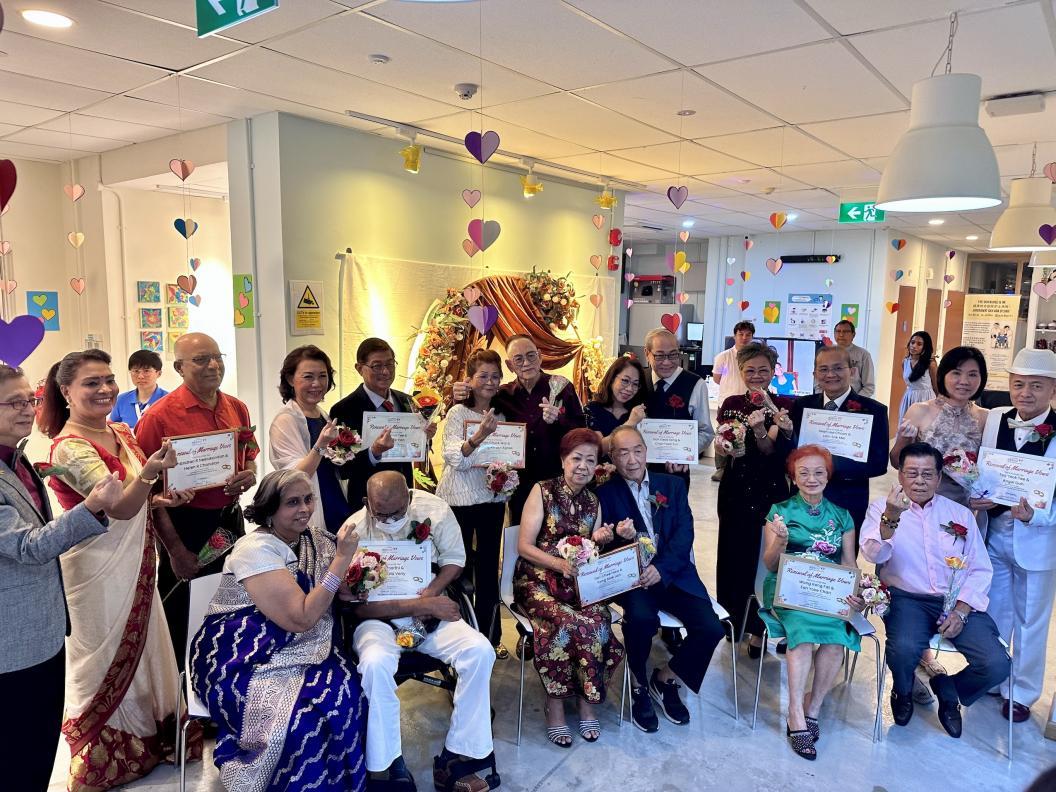 Renewing the vows is a testament that they will continue the journey together, taking care of one another against all odds. Their advice to young couples? Patience, forbearance and love – these are key to a lasting marriage.
Happy Valentine's Day to all!