Yishun Integrated Transport Hub (ITH) opened on 8 September 2019, providing a fully air-conditioned, barrier-free space for commuters transferring between the Yishun MRT Station, the various bus services, the neighbouring Northpoint City shopping centre and North Park Residences condominium.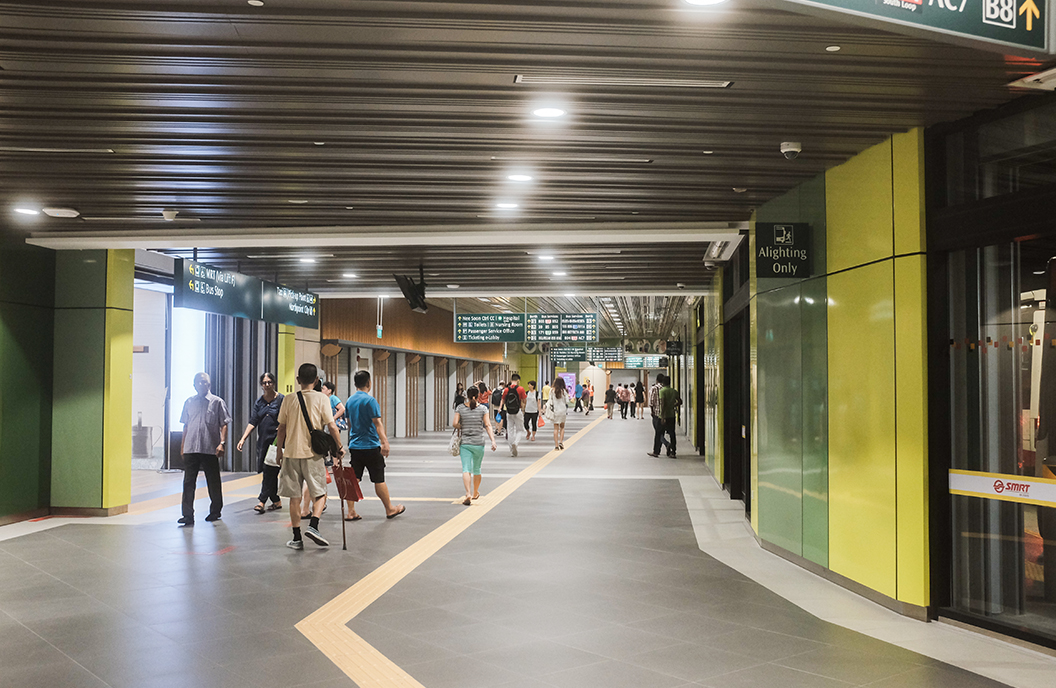 What are Integrated Transport Hubs (ITH)?
Integrated Transport Hubs combine an air-conditioned bus interchange and a train station with retail shops and residence. Commuters can shop, and run errands in this comfortable space, with buses and trains all within easy reach.
Yishun ITH is the 10th transport hub to be opened, and it is built to make commuting a fuss-free affair for people from all walks of life, especially seniors and people with dementia. Here's why.

1. Large directional signs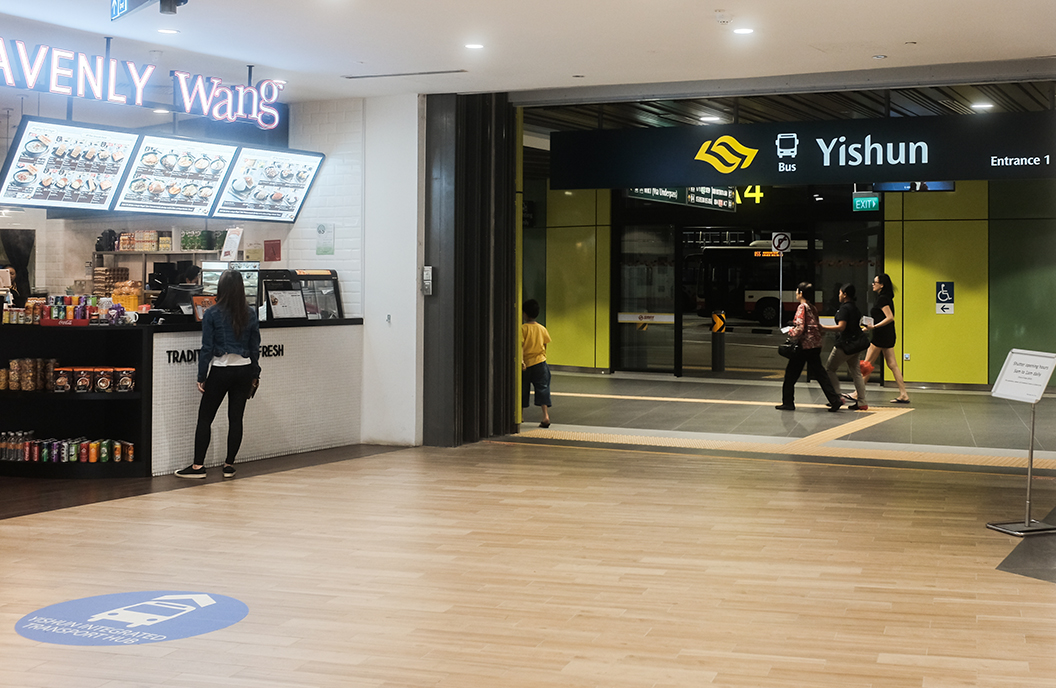 Navigating around is made easier without having to step right up to the signs to find our way. For those new to the transport hub, this can be really helpful in figuring out how to find our way to the trains, buses and shops.

2. Wide spaces to make travelling easier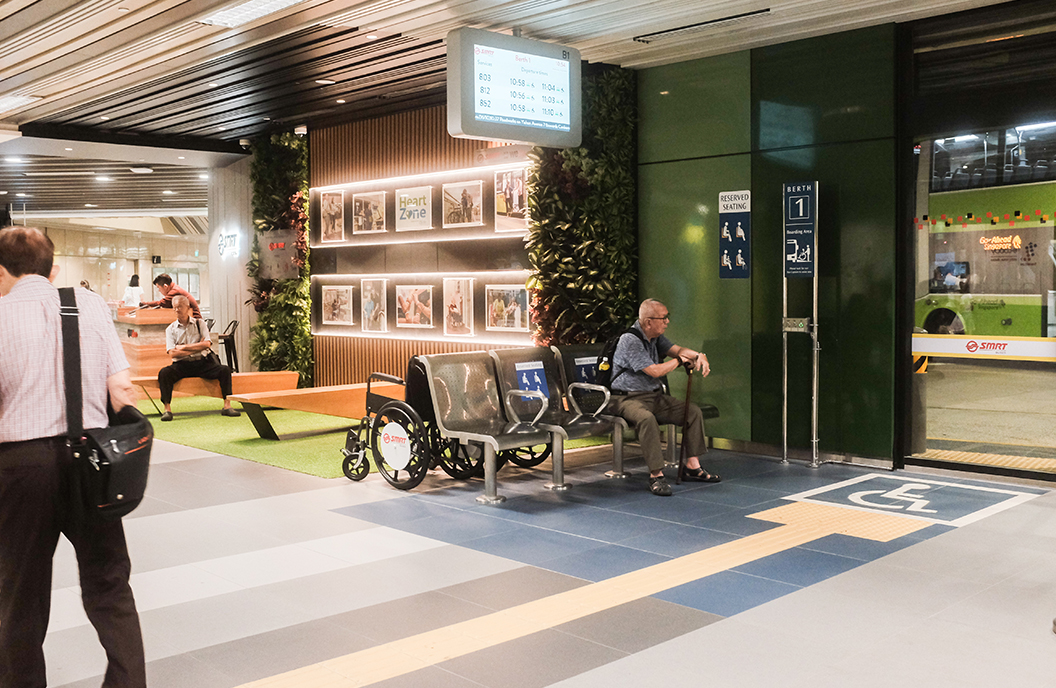 Bus boarding and alighting points are designed to be barrier-free, with graduated (sloped) kerbs and priority queue zones to make getting around easier for wheelchair users. With seats in the queue areas, seniors can also take a break from standing in line for their bus to arrive. A quiet room is also set aside for special-needs commuters who need a quiet and calming space.

3. Trained frontline staff to help those with dementia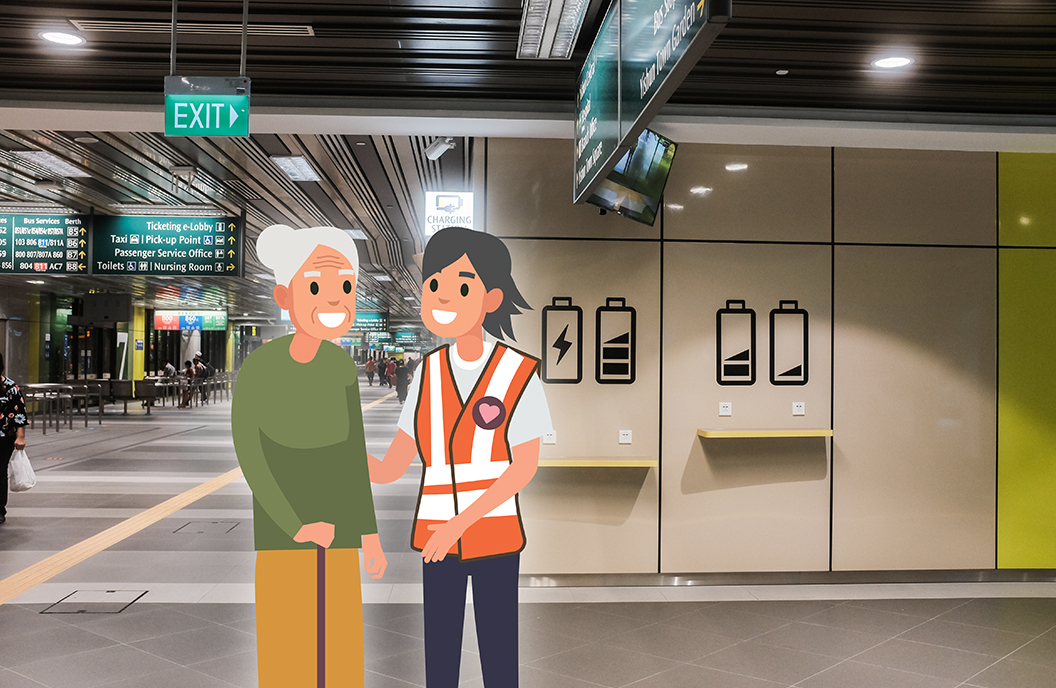 The staff at Yishun Integrated Transport Hub have been trained to identify signs and symptoms of people with dementia, and how to help them. This can provide people with dementia and their caregivers the confidence to stay active and be out and about.

4. Resource centre for dementia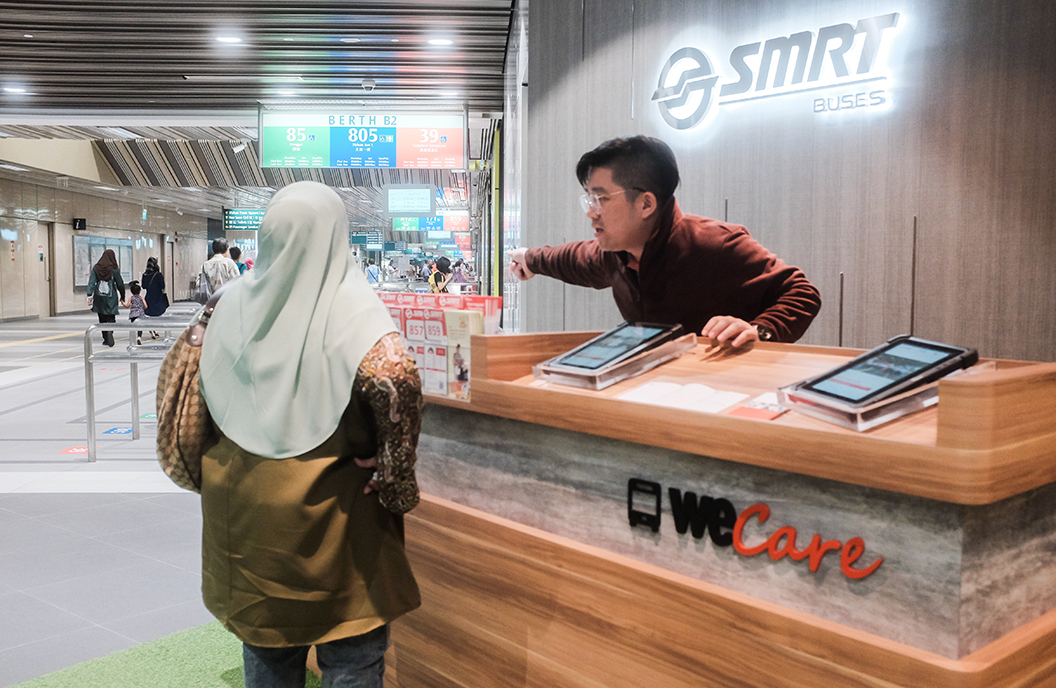 Yishun ITH is the first bus interchange appointed as a resource centre for caregivers of dementia patients. It is also where the public can bring lost persons with dementia. The transport hub staff can help calm these persons down and contact their guardian or caregiver.

5. Heart Zone @ Yishun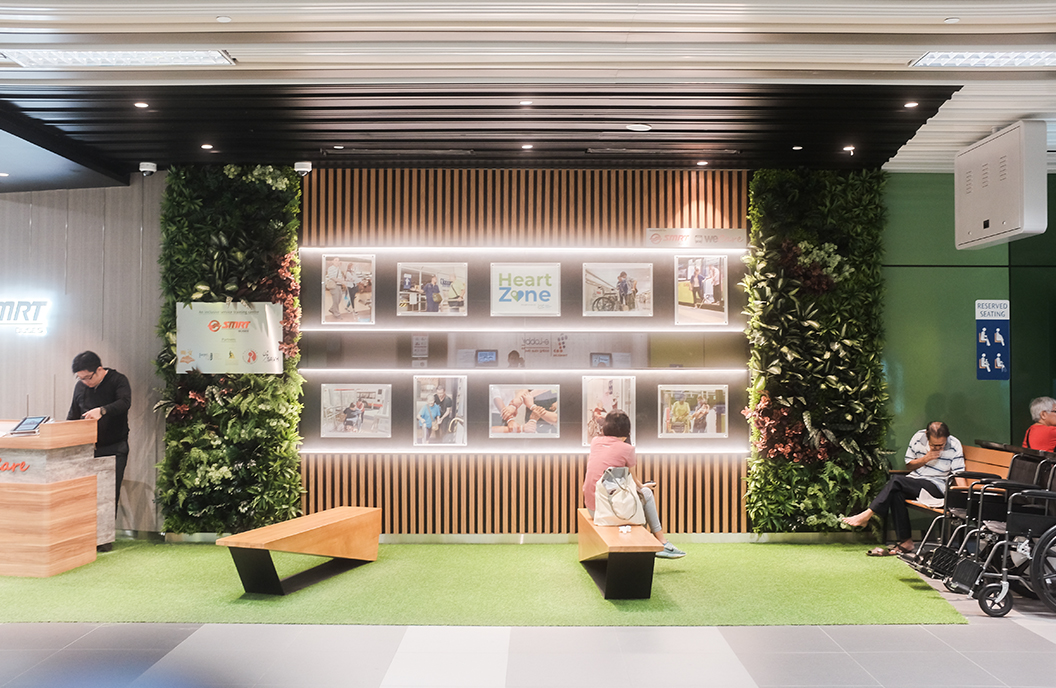 The Yishun Integrated Transport Hub also has the first Heart Zone within a transport hub. Heart Zones are areas provided for commuters who need help to indicate their needs to others. Introduced in 2017, Heart Zone is part of the Caring SG Commuters movements, which aims to foster a caring commuter culture. In particular, Heart Zone @ Yishun encourages commuters to help patients or visitors going to the nearby Khoo Teck Puat Hospital (KTPH) and Yishun Community Hospital.
All it takes is for commuters to walk with these visitors or provide them directions to the shuttle bus pick-up point at Yishun MRT Station. It takes only minutes for regular commuters more familiar with the ITH, but it could offer a whole world of difference to first-time visitors to the place. This helps to create a more pleasant, inclusive, and caring environment for your daily commute.
With integrated transport hubs, seniors and persons with dementia can continue with their daily routines, move around freely, and stay active and age well within the community.

Be part of a Dementia-friendly Community
If you would like to learn more about dementia and how you can also help persons with dementia, download the Dementia Friends app today!