Friends and Loved Ones Around Me
(This story is from our archives of NextStep Magazine. The Magazine has since been renamed to AIC With You)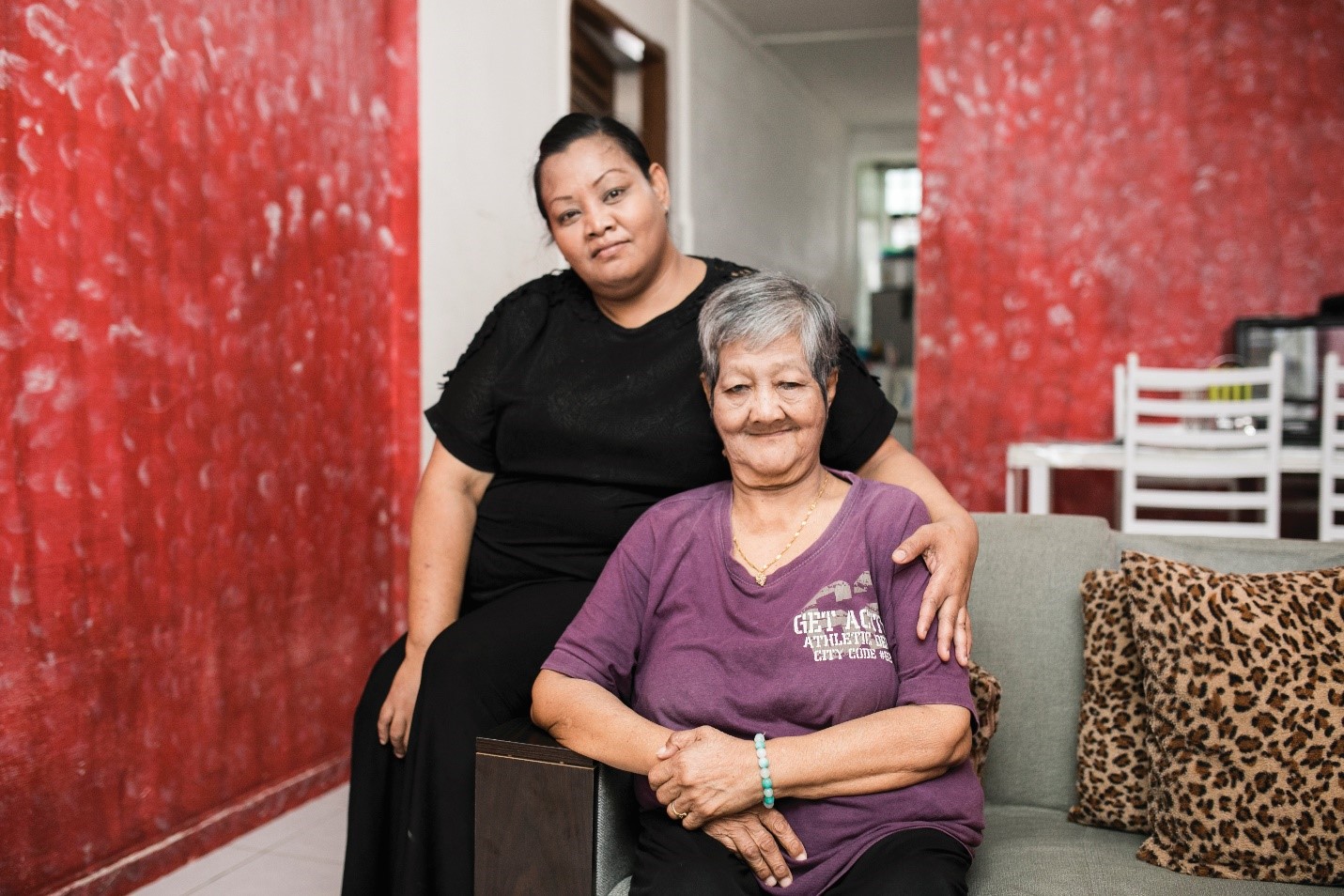 "I used to be a road sweeper... On my days off, I would go 'jalan jalan' (shopping), or visit my elder daughter who lives in JB (Johor Bahru) to babysit my grandchildren.
After they grew up, I didn't visit that often. I developed diabetes in my 40s and have high cholesterol and cataracts. My knees became weak and going out to 'jalan' became harder.
Daughter who cares
My husband developed dementia after my two daughters got married and moved out and I took care of him for three years. He passed away in 2007 after a bad fall.
As my knees and eyes weakened, my younger daughter, 46-year old Azizah,together with her four children, moved back to take care of me. One day, I fainted and got Azizah worried. She quit her job as a catering assistant to look after me.
Help comes along
Azizah is afraid about leaving me at home, because I fall sometimes. Thankfully, there is a senior activity centre below my block in Lengkok Bahru. One day, she asked the Centre Supervisor if she could let me stay in the centre during the day when she needed to go out, and the centre warmly welcomed me. Thereafter, the centre recommended Azizah a job as a part-time cleaner. When the centre has activities, Azizah would volunteer by preparing food and holding cooking demonstrations. For me, I love to visit the centre to meet my friends around the neighbourhood. I also love it when the centre has parties I can take part in. The people at the centre treat me like an old friend.
Taking each day at a time
I'm thankful that my daughter takes care of me. She cleans my room daily to make sure I have everything I need. I watch TV and listen to the radio and when I'm bored, I also like to sew pillow cases. On special occasions, Azizah would take me to Geylang Serai to 'jalan'. Twice a year, my elder daughter would take me to JB for short stays. I'm happy when they take me out. My Azizah indeed sets a great example to the younger generation by caring for the seniors."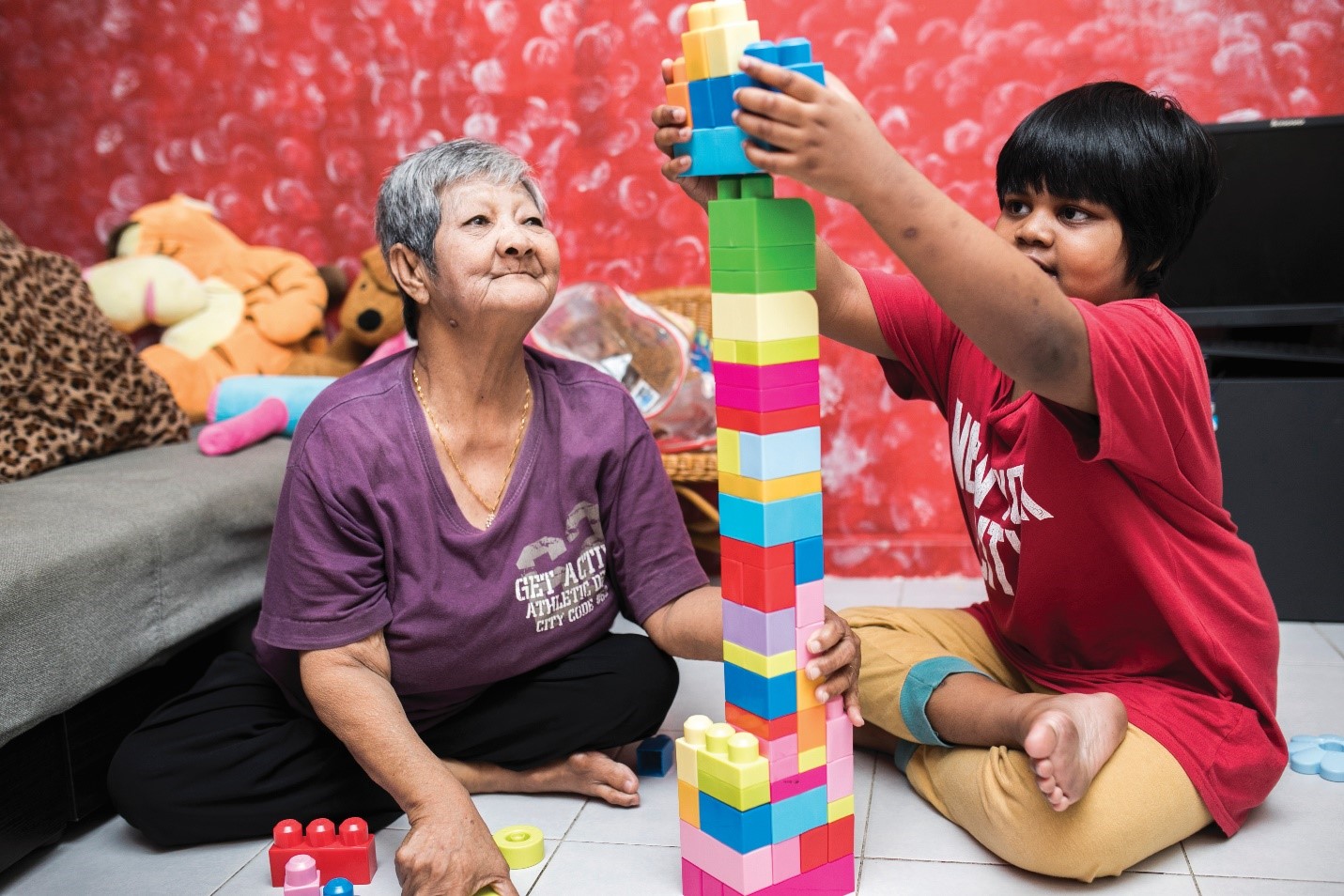 About NTUC Health SilverACE Senior Activity Centres
SilverACE senior activity centres aim to encourage seniors to be engaged in the community. These drop-in centres are situated in lower income neighbourhood for vulnerable seniors to take part in activities focused on promoting ageing and wellness. The centres bring events, outings, health talks, health checks, and activities to these seniors.
The Locations
There are currently seven SilverACE centres in Singapore. They are in Taman Jurong, Lengkok Bahru, Whampoa, Redhill, Bukit Merah, Henderson and Telok Blangah. To find out more, email link [email protected]