Even before she was crowned Straits Times Singaporean of The Year 2019 for her advocacy for mental wellness, Angie Chew has been keeping herself busy in the Community Care sector. 
As founder of Brahm Centre, she holds regular Facebook webinars on mindfulness, and works a full day from morning to late night including weekends, yet she never feels weary.
And having helped so many cope with various mental health conditions, Angie, 57, is frank in recounting her experience with depression to raise awareness of the stigma patients face. 
This version of Angie – open and at peace - is a far cry from her earlier years when she grappled with her condition on her own, and was beset by difficulties in work and life. 


Tough Times at Work and Home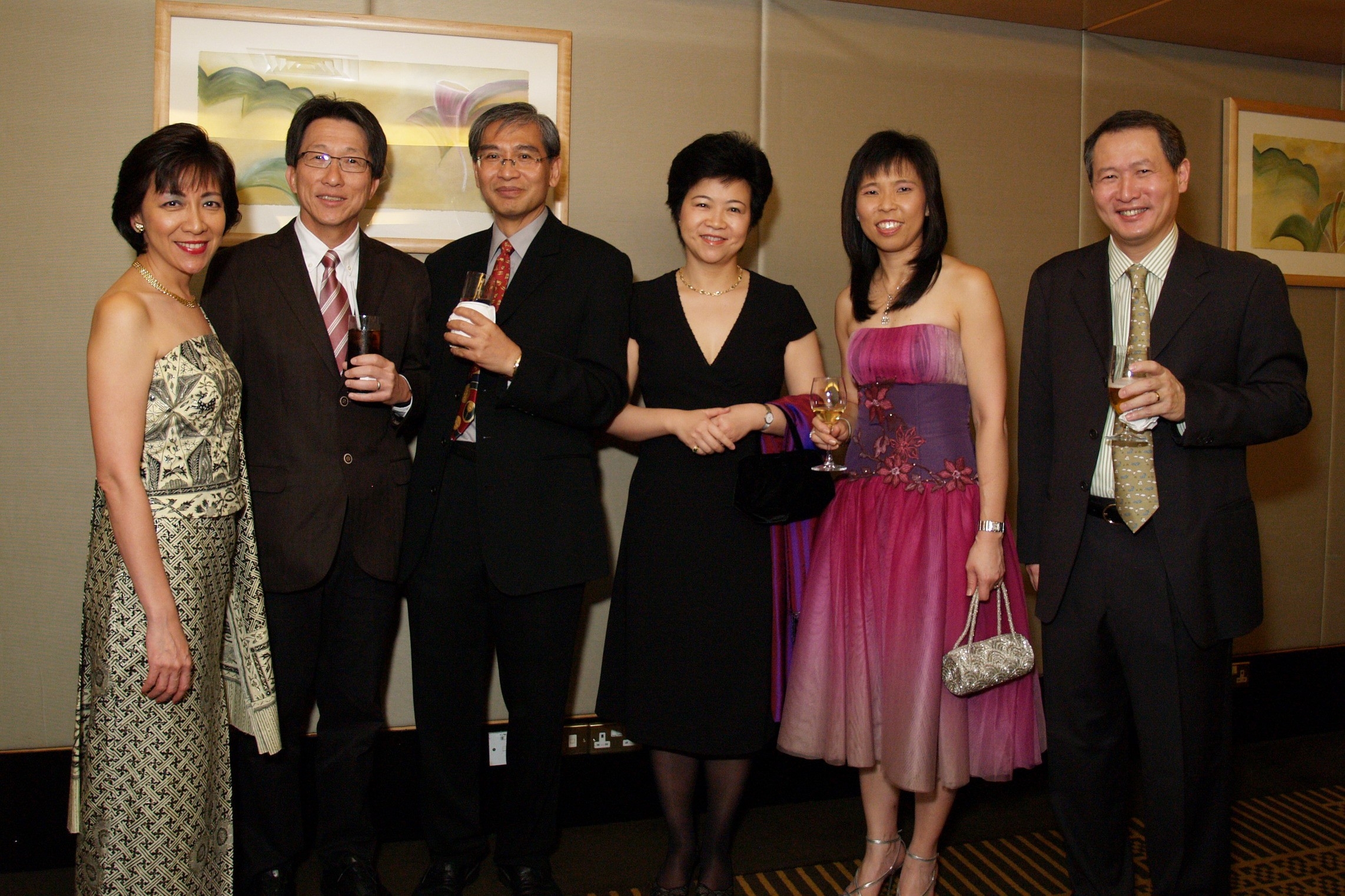 As a computer professional till the 2010s, Angie faced huge pressure to perform. Deadlines and performance indicators kept her stress levels high. It did not help that her bosses were demanding and used emotional bullying to get their way.
Angie buckled under the stress, and started to have anxiety attacks that resulted in chest pains and breathing difficulties.
The challenges piled on at home, when her late mother was diagnosed with dementia in the late 2000s. While Angie initially placed her mother in a nursing home, she was overcome by guilt and later decided to care for her mother in her own home. 
Unprepared for Caregiving 
In a joint survey by Singapore Management University and Alzheimer's Disease Association (ADA) in 2019, more than half of Singaporeans lack an understanding of dementia and what the condition entails. Angie was just as befuddled when she suddenly became caregiver to her mother.
As dementia set in, affecting her mother's cognitive ability, the older lady's personality began to change and caused her behaviour to become more and more unpredictable. 
Besides common dementia-related behaviours such as forgetfulness and wandering, her mother also became aggressive and agitated — expressing hurtful words and lashing out at loved ones.   
Struggling to come to terms with these changes and her mother forgetting their past together, Angie realised that her mother just needed kindness as well as a different type of care. 
 "I had to learn to accept my mother not remembering who I am and that her condition was something that she couldn't help."
This huge shift in mindset and acceptance of the situation came about after she chanced upon a practice to alleviate her depression. 
A New Perspective from Slowing Down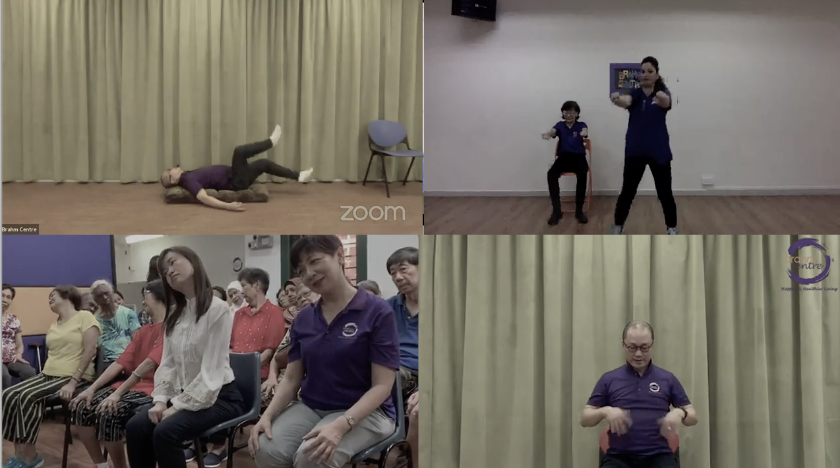 Angie learnt about mindfulness when she was seeking out alternative solutions to antidepressants.
Mindfulness refers to the increased awareness of where we are, what we're doing, and to stay even-keeled in the face of the happenings around us. 
This practice can be applied to a wide range of daily activities, such as diets, breathing, and even conversations with loved ones. By slowing down to notice what is around us, staying in the present, and focusing on each of these activities, anyone can practise Mindfulness.
Angie learnt to let go of what she couldn't control and focus on the present — the caring of her mother with dementia. 
It is a difficult job, Angie acknowledged, but it is made easier "by remembering all the kindness and care that our parents have provided and showed us in the past, so that our caring for them becomes acts of gratitude."
Angie learnt to see her mother as someone she cared about and continued to care and love her. 
With this new perspective, Angie's focus shifted to keeping her mother physically active and mentally engaged. She remembers fondly of the activities they did together, such as taking her to eldercare centres to interact with other seniors, watching movies, or having a simple meal and conversation. 
They managed to lead a life as normal as possible until her mother's passing in 2011. 
Brahm Centre: Channelling Mindfulness For Positivity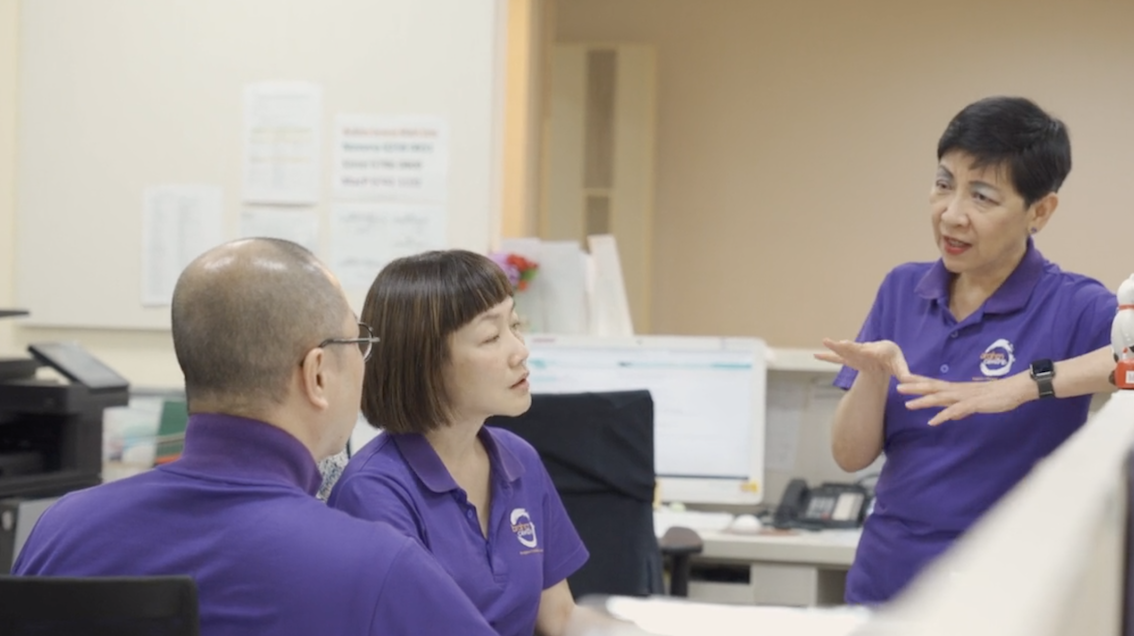 Angie had an epiphany about her purpose in life when she was 49, realising that chasing after money and job titles no longer meant anything to her. 
She went into charity work, promoting the life-changing benefits of mindfulness and mental wellness, by founding Brahm Centre in 2012. Brahm Centre is a registered charity that promotes healthier and happier living through the same values.
As part of their vision of empowering individuals to create their own happiness, Brahm Centre holds weekly health talks and mindfulness programmes at three centres across Singapore. 
Jumping out of the computing industry into the Community Care sector has given Angie a new purpose in life. 
Now, most of her time in Brahm Centre is dedicated to making a difference in people's lives, helping the neglected and those enduring emotional pains and stress. 
"I feel that this part of my life is going to be well-spent and I will have no regrets when it's time for me to bid everyone goodbye in this lifetime."
Managing Stress Of Today
In the context of Singapore's high-pace life, stress can feel inevitable. The recent upheavals to Singaporeans' way of life and the economy, due to COVID-19, can feel overwhelming.
Angie explains that the anxieties many people are feeling can be overcome. The solution? Slow down and pay attention. 
"Focus on what we need to do each moment, without letting our minds play tricks on us and imagine all the negative situations - that's how we can continue to stay resilient."